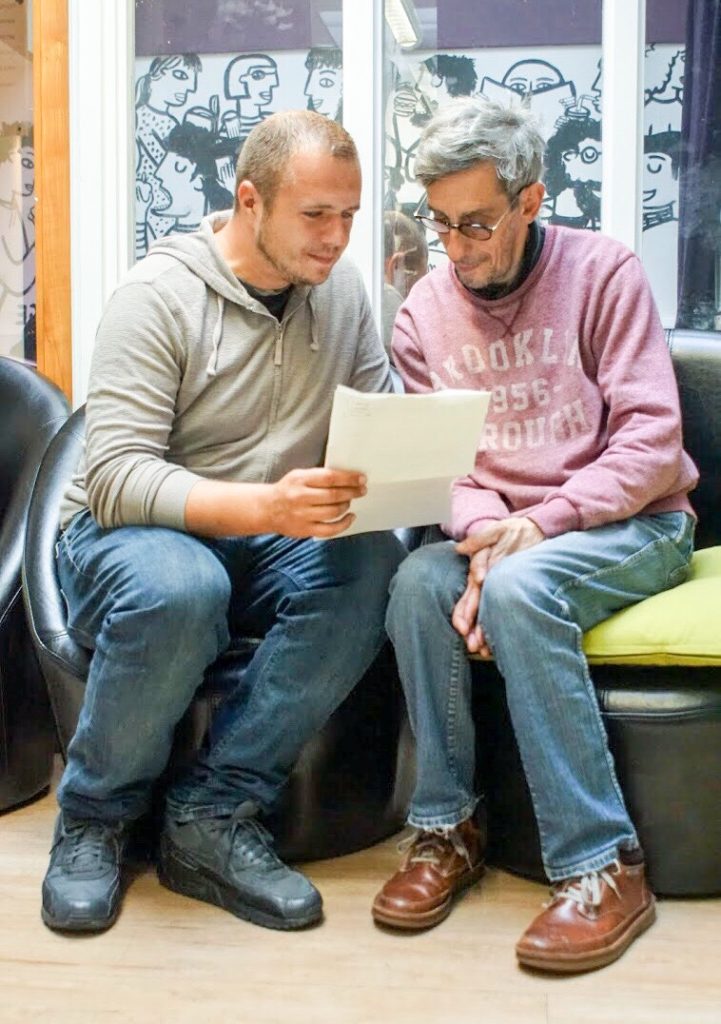 Our Drop-in Service opened in January 2018. Based at The Old Library in West Norwood it offers an innovative, flexible and responsive alternative to the traditional domiciliary care model of home visits for people with mild to moderate learning disabilities who are able to travel independently.
The service was Re-named 'Rathbone Connect' in October 2019 by the people who use the service.
Rathbone Connect promotes independence and social inclusion by blending a proportion of home visits, plus 1:1 booked and ad hoc sessions and group activities at The Old Library on 3 days every week.
If you would like more information please contact our office on 020 8670 4039 or email enquiries@rathbonesociety.org.uk