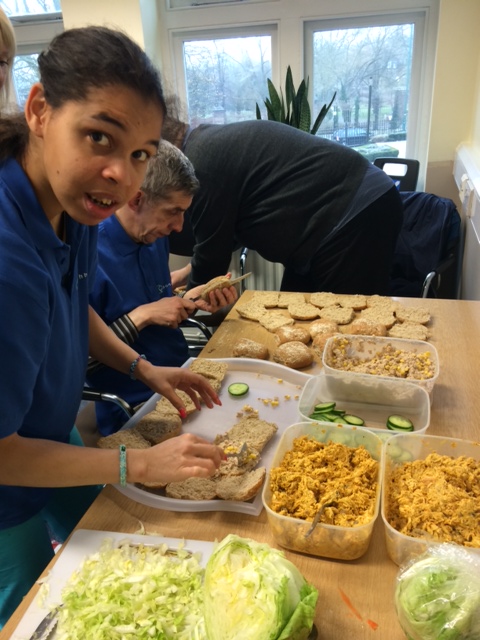 In April 2018, The Vintners Company awarded us a grant towards our healthy cooking group 'Come Dine With Us'.  You can read more about the project here.
Regular attendees enjoy:
increased independent living skills through learning to budget, shop, prepare and cook food;
reduced loneliness through social connection of regular activity and ability to build and maintain friendships;
increased ability to maintain healthy lifestyle through understanding and acting upon healthy and nutritious food choices;
increased confidence and self-esteem through learning new skills,  improving knowledge of their local community resources, recognition of achievements.