At Rathbone we value our volunteers.  Over the course of Volunteer's Week we took the opportunity to say Thank You and show our appreciation.
Morris
Morris volunteers at Tuesday youth club.
Young people and colleagues present Morris with a certificate and small gift and a big Thank You.
Morris enjoys volunteering, he says it's always been part of his character to help others.  He likes seeing and knowing that young people are happy, enjoying life and having new experiences.
Selina
Selina volunteers at Thursday youth club.  This week she was supporting young people with learning disabilities to take part in a craft session.
Selina used to be a member of the youth club.  She loves volunteering because she likes to give something back.
Luke awards Selina her certificate and a small gift to say Thank You for her contribution.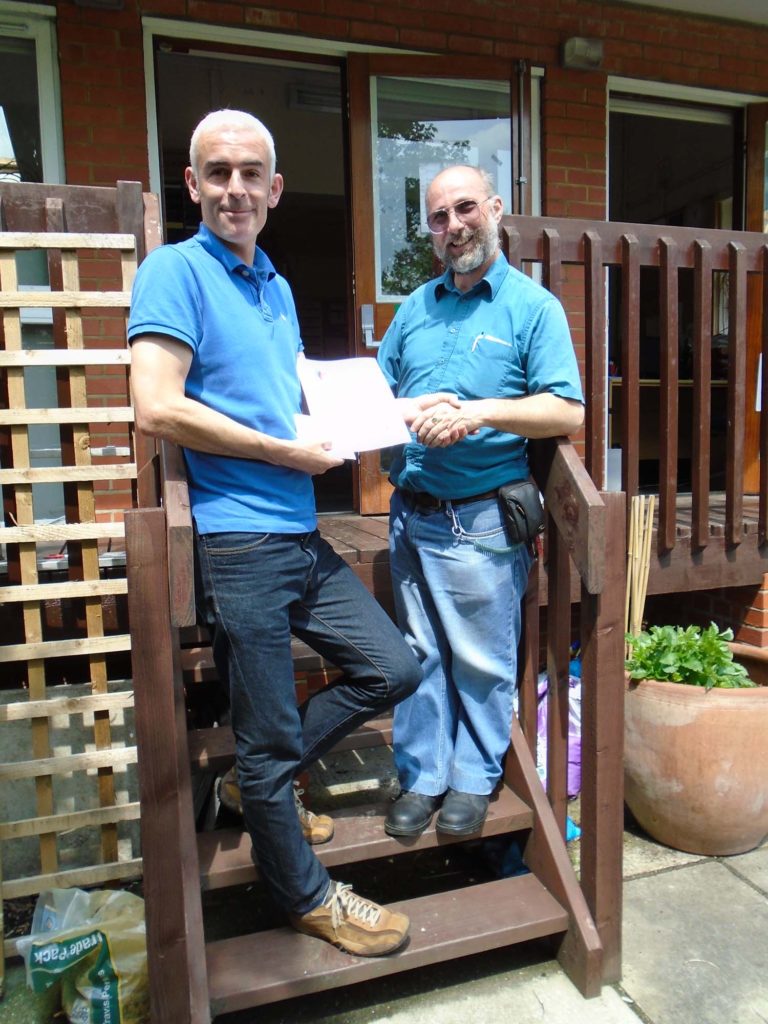 John
John volunteers in our main office once a week and has been doing so for well over a year.
Here he is on the right being presented with his certificate, gift and a big Thank You from Deputy Director Shaun Jones.
John helps out with the essential role of getting all of our service users' support rotas out on time.
Thank you all!