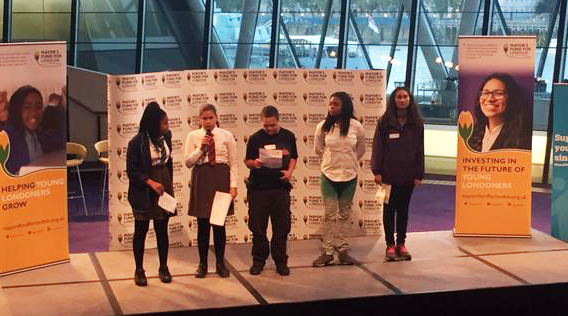 Over the Summer the young people at Rathbone worked on a new project idea called 50/50. The aim was to engage 50 boys and 50 girls in various skills workshops to benefit themselves and our local community.
On September 24th 5 of the young people presented this idea to 5 esteemed judges from the Mayor's Fund at City Hall to gain the funding needed. The group did an amazing job and their hard work and determination paid off when the judges decided to award Rathbone  £1,000 to carry out the project.
Now the real hard work begins as we work towards turning ideas into reality. Watch this space for some exciting new projects are coming soon.
Thank you to the Mayor's Fund, to Santander, to all our supporters including our friends at London Youth, and really well done to everyone who took part