Rathbone are pleased to announce that we have sourced some funding from the Santander Foundation's, Community Plus Programme.
We have received £4922 which will fund the Over 25s Group (Now called "Feel Good Fridays!") to have 2 outreach workers and a volunteer each Friday evening to help build on the group's independence, social skills, self-esteem and assertiveness.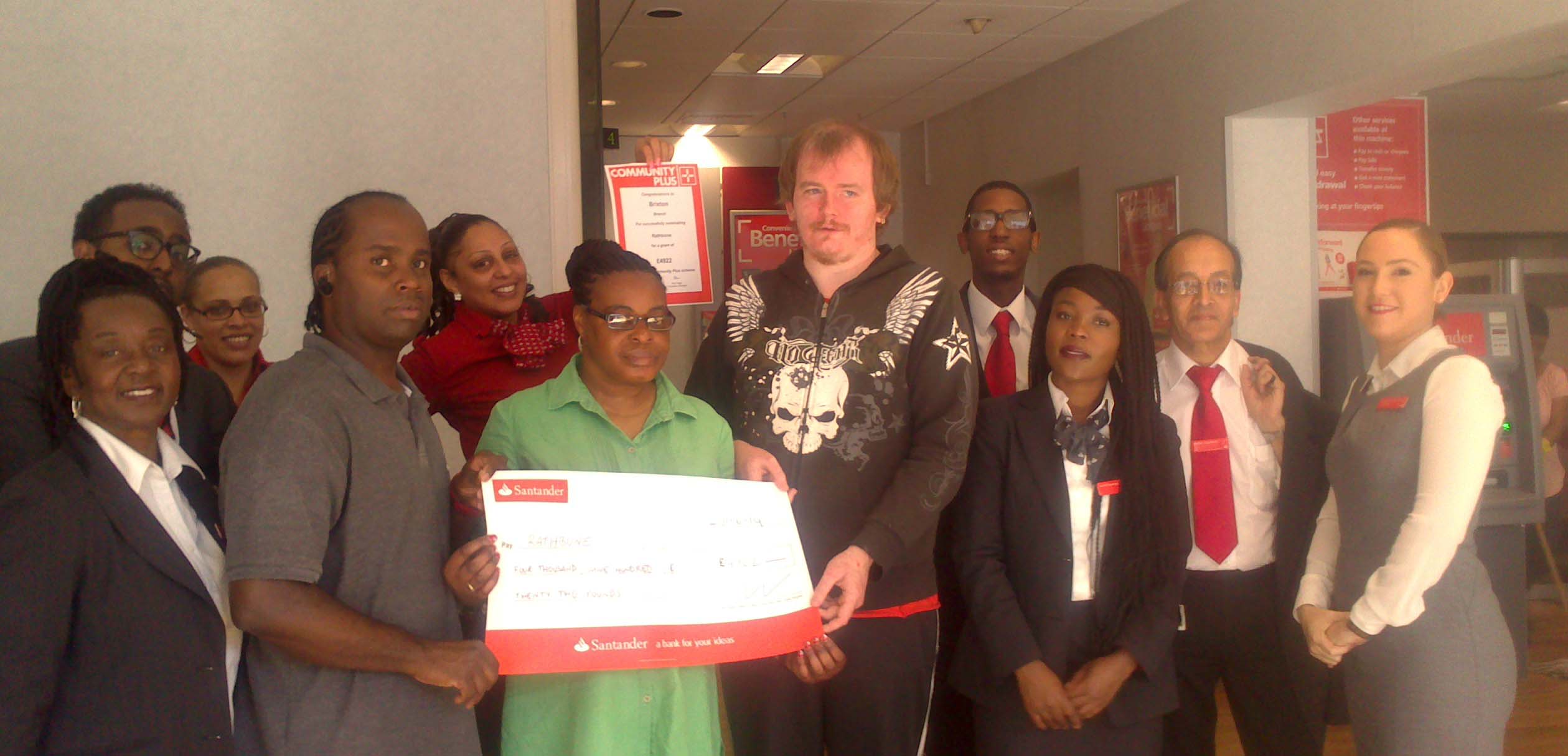 This has been one our hardest to fund groups so we are very excited to have finally been recognised by the Santander Foundation for the value of the service we are providing . Andrea, Marilyn, Angela and Clifton went along to the branch in Brixton where they met the branch manager and staff and were presented with the cheque.
Thank you Santander!