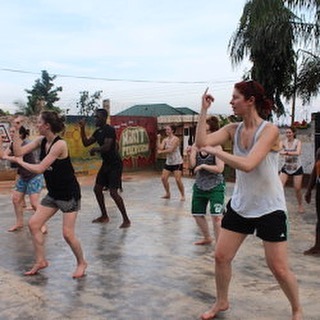 Rathbone's fundraising officer and Diverse Dance choreographer Andrea Swainson is taking a short break from her work here to take her talents off to Ghana for three weeks on an educational dance programme.
You can read more about her exciting adventures in the Awareness Through Dance project blog and on their Facebook page.
It looks like Andrea is working hard but having a great time.  We wish her every success.