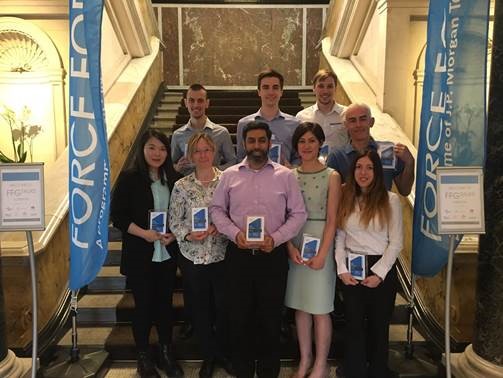 On Friday 2nd June, Rathbone was represented by Shaun Jones at JP Morgan's Force for Good 2016 Project Showcase Event in London. Over 100 JP Morgan technologists attended the prestigious event to hear all about the solutions that the Force for Good (FFG) participants were able to create for their NGO partners, including Rathbone, over the past 8 months.
Each team delivered a 'TED-Style' talk about the NGO they worked with and the challenge each organisation was facing. Each team then shared details of their technical solution including a demonstration of their build, before addressing any lessons learnt / enhancement ideas.
We'd like to express our gratitude once again to Felicity and everyone at Force for Good, but particularly to our technical team, ably led by Yelena, Fahad and Nehal, who came up with a fantastic future-proof technical solution to our particular rostering difficulties. Rathbone's Outreach Service Team Administrator, Jacek Wojt, was fully engaged in the project throughout, and it was unfortunate that he had to be out of the country for this celebratory event.
It was a very positive experience for us from start to finish and we hope to be able to work with Force for Good again in the future.